Property Boom in Cebu continues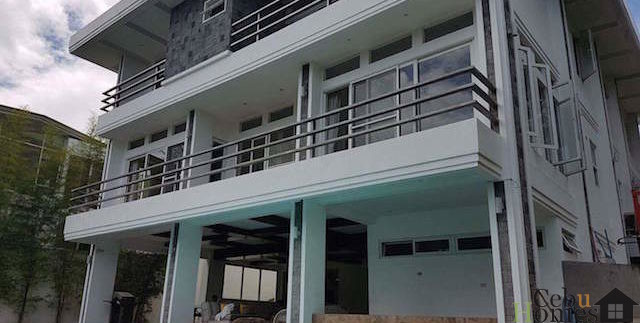 The Cebu real estate sector continues to grow with more available spaces in the office, retail and residential markets. As the local economy is fueled by tourism, business process outsourcing and household spending supported by remittances from overseas Filipino workers, there is an increasing demand for properties to accommodate these industries.
Claro Cordero Jr., local director of research, consulting and valuation of Jones Lang LaSalle Philippines Inc. (JLL), said developers and companies are looking at building their investments or establishing offices in Cebu because of conducive business atmosphere including a minimum wage that is 27 percent lower than Metro Manila.
"The presence of the new Cebu airport will boost foreign and local tourist arrivals in Cebu province. There is positive effect on hotel and tourism markets as well as support industries. Of course, this will create a strong multiplier effect on employment sector and further investment interests in Cebu," said Cordero.
Retail mall spaces
As of the first quarter of 2017, there is a total of 17.2 million square meters of available retail mall supply in the Philippines. In Metro Cebu, there is 1.7 million square meters of available supply.
He noted that two of the 10 largest shopping malls in the Philippines are located in Cebu. SM Seaside City Cebu at number 2 with 460,800 square meters and SM City Cebu at number 5 with 273,800 square meters. Of course, other shopping malls continue to thrive in Metro Cebu and many new shopping outlets have been in development.
Office spaces
In the office market, approximately 870,000 square meters of total supply is available in Metro Cebu as of the first quarter of 2017.
"Metro Cebu rental rates are highest in Cebu Business Park and Cebu IT Park at P450 to P800 per square meter per month," said Cordero.
In the residential market, approximately 26,000 units were completed in Metro Cebu as of March 2017. Majority of the condominium units are geared towards the mid-end market.
Cordero said an estimated 10,400 units are expected to be added to Metro Cebu condominium supply from 2017 to 2020.
More investments
Major developers such as SM Prime Holdings, Ayala Land Inc., Megaworld Corp., Robinsonsland Corp. and Filinvest Land Inc. continue to pour in billions of pesos for various developments in Cebu.
Cebu Landmasters, a Cebu-based real estate development firm continues to expand its presence in Cebu and other parts of the Visayas and Mindanao as it pushes through with its IPO.
The Ayala company has allotted P8 billion for a mixed-used development called Central Block located within Cebu IT Park in Cebu City which includes office towers, mall and a hotel.
The neighboring city of Lapu-Lapu is host to Megaworld's Mactan Newtown with an earmarked amount of P30 billion for the next five to seven years.
Also in the pipeline is a 9,000-square-meter office space to be added by Robinsonsland Corp. to the existing Robinsons Galleria Cebu development.
Filinvest is also building the Filinvest Cebu Cyberzone and is expected to spend P5 billion for this development in the next five years.
Cordero said current property market prospects and trends gave birth to experiential real estate where developers and brokers need to have marketing innovations to engage buyers.
"We see this in a lot of roadshows where developers employ virtual reality marketing to show potential buyers real pictures and full view of the development and the units. There has to be hands-on authentic experience to marry traditional methods of selling and e-commerce," he said.
Source: (1)